Hunting for Chameleons in the Dark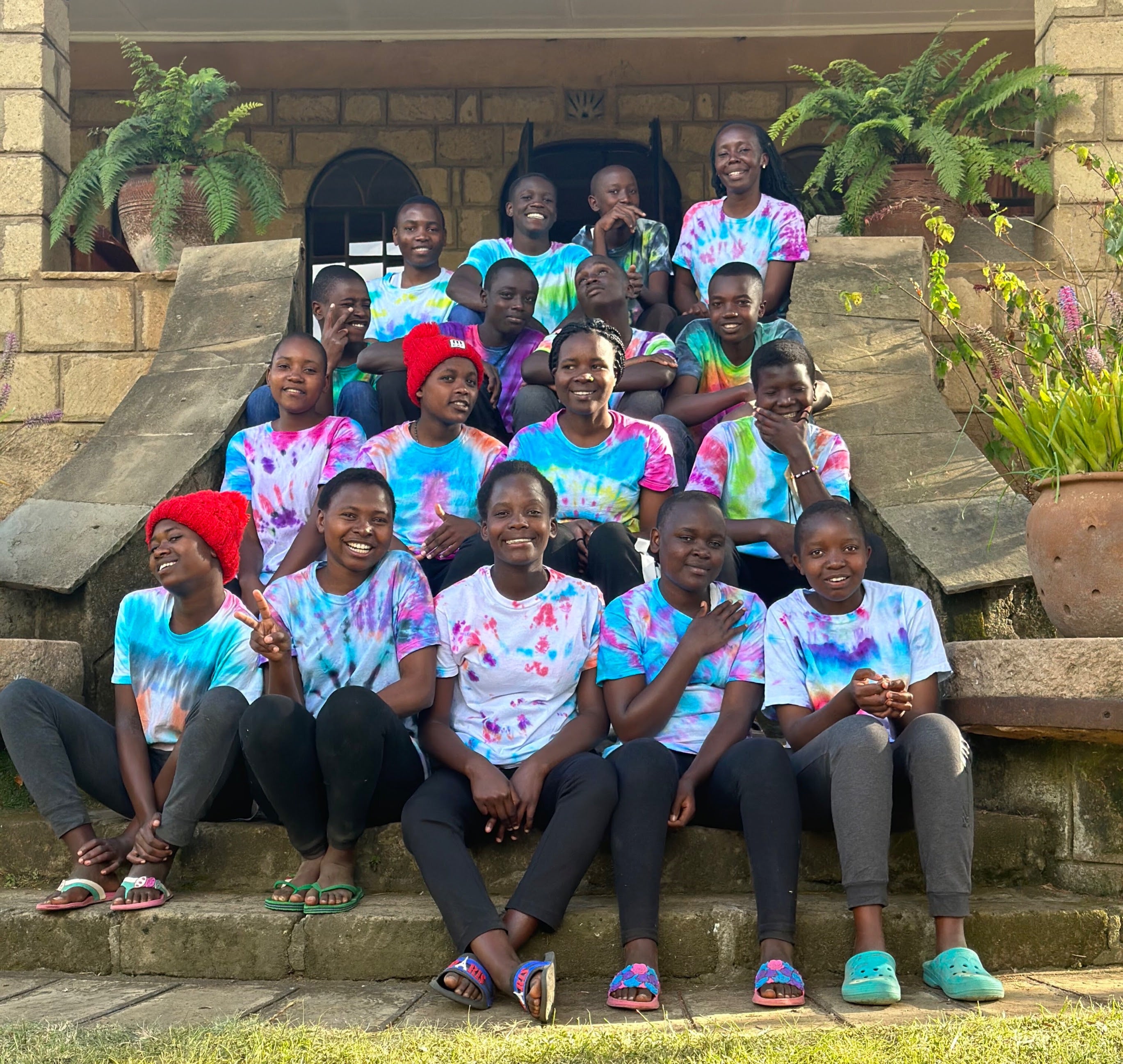 Like chameleons, teenage survival depends on blending into their environment. This is why the Ajiri scholars, all of whom are orphans, are given pocket money, go to school with new shoes and money for class outings, and why Regina and Difna attend every parent-teacher conference. Their desire to fit in is so painfully at the surface that you can almost feel their desire to retract into themselves—to make themselves small, unnoticeable. After the recent computer camp last week, there was nothing small or unnoticeable about these scholars. 
While kids in Nairobi are on Instagram, sending e-mails and typing their school papers, our scholars are learning about computers from a textbook in school. As we select more vulnerable students from more rural communities, there is even less exposure to technology. Many of these students hadn't even touched a smartphone. Realistically, this week-long intensive computer camp wasn't a chance to level the playing field—it was just to show them that the field existed. We started with the basics—learning how to google, how to send an e-mail, and how to type (which they eagerly practiced any chance they had). 
Set on an 800-acre farm around a 4-hour drive from Kisii, the camp wasn't solely focused on computers. Our scholars learned about orienteering, archery, frisbee, and conservation. Perhaps the highlight for many of them was sleeping in a tent and trying new food. They tried fish, grapes, strawberries, kiwi, spaghetti, and pizza all for the first time. The last morning of the camp I watched as they put the cinnamon buns in their coat pockets, eager to share something from the camp with younger siblings at home. They greeted every new experience and every new food with an enthusiasm and earnestness that almost felt urgent—as if nothing would go to waste. 
The last night at the camp the Ajiri scholars (now all dressed in their newly tie-dyed t-shirts) took flashlights and with the help of Andrew, the owner of the farm, went looking for chameleons in the dark. The pigment cells that absorb light (and are responsible for the change in the chameleon's color) relax at night, making chameleons appear pale and easier to spot. But to spot a chameleon you need to hunt for the irregularities in the bushes and trees—to be able to distinguish a chameleon from a dead leaf.

To no surprise, teenagers are very good at hunting for irregularities. Andrew predicted they might find 15 chameleons at the most. "We're at number 35, here's one!" "Up to 40, I found one right here!" Andrew stepped back, letting them take the lead as they walked through the night, arm in arm, shining their flashlights into the trees. 

They knew they would have to leave the next morning. They would have to go back to siblings that needed tending, small farms that needed work, studying for exams, and fetching water. But for the moment they were together, their voices rising in unbound laughter and friendship matching the expansiveness and openness of the Kenyan night sky. 
Read about their experiences in their very own blog: https://ajirijournal.home.blog
---
Leave a comment
Comments will be approved before showing up.