Self-Care and Motherhood in Kenya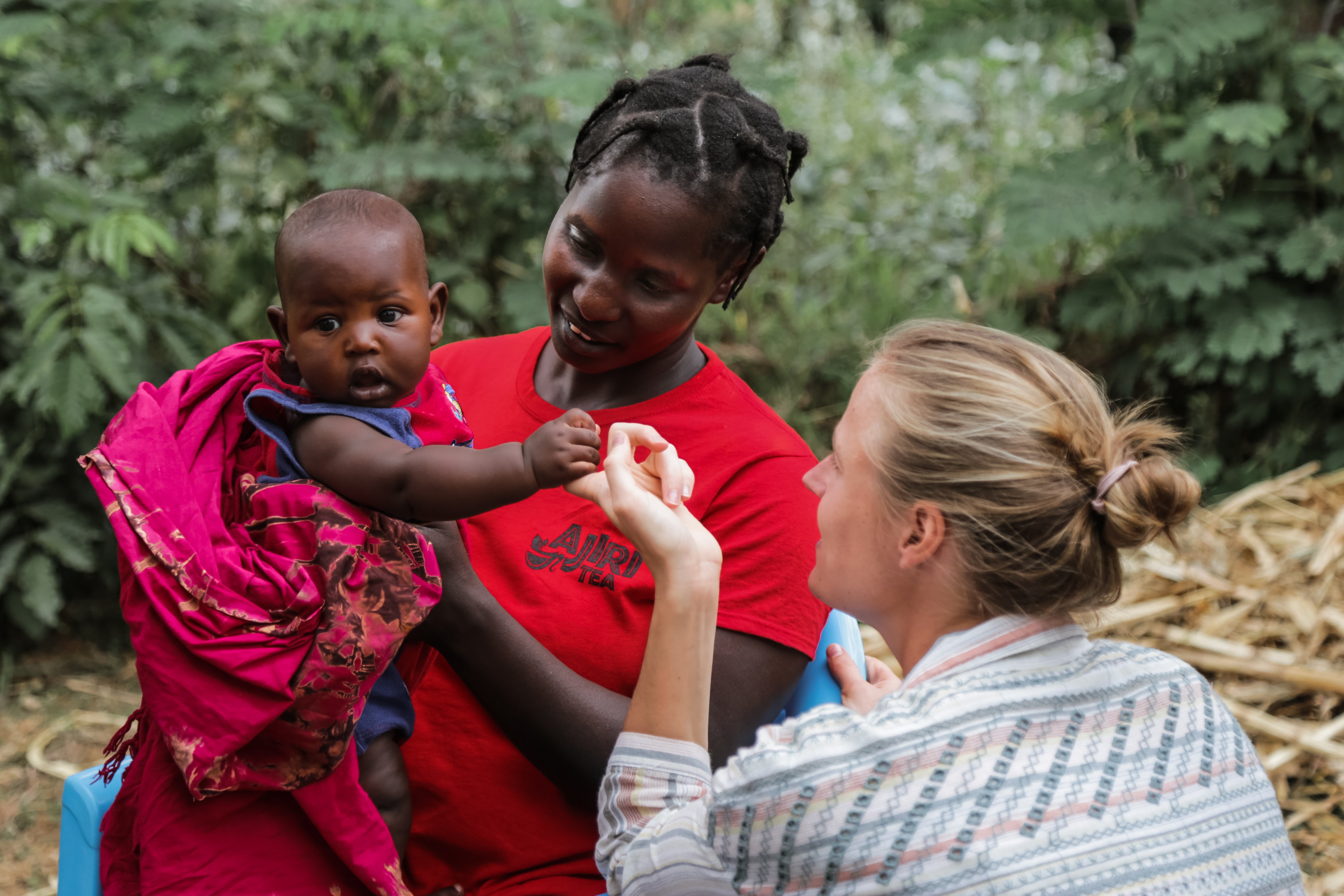 Before the days when we were zooming and it was acceptable to finally admit that you actually have children, the Ajiri artisans were bringing their children to work. Every Ajiri group meeting involves the youngest members of the household. Fussy babies are passed around and tired children sleep on the laps of any of the women in the group.

Motherhood, in rural Kenya, is not seen as a job or as a decision, but simply as an extension of oneself. Every single Ajiri artisan is providing, in some way, for children who are not their own (school fees, clothing, medication, etc.). And almost half of the Ajiri artisans are grandmothers and are the primary caregivers of their grandchildren.

In the NGO world, and the world of economic development, we often point to figures to demonstrate just how much women give. For example, it is well-known that women reinvest over 90% of their earnings back into their families. Nicholas Kristof and Sheryl WuDunn's book, "Women Hold Up Half the Sky," focuses on the "economic empowerment" of women to change the world.  But holding up half the sky, and holding the community together, and taking care of children, is just exhausting.
A recent Ajiri meeting where "pass the baby" is often played.

Which is why Regina, our Ajiri social worker, encourages the Ajiri women to set aside some small amount of money for themselves. In the past couple of years the women have been using a portion of their earnings to buy a new dress, get their hair done, or buy something for their home. This term of self-care, as we have come to know it, isn't just reserved for bath bombs or face masks, but is an evolving idea that women can reclaim some time or some money for themselves. Perhaps we don't talk enough about the new clothes or the hair or their new cooking pot because it doesn't align within the common narrative of selfless motherhood and womanhood.

Every purchase of Ajiri products helps Ajiri artisans to reinvest in their communities. And perhaps, equally important, every purchase allows the Ajiri women to invest in themselves. Thank you for helping to hold up half the sky with your orders and your support.

We couldn't do it without you,

Kate and Sara
Save 10% on our customizable gift boxes with code "LOVEMOM"
---
Leave a comment
Comments will be approved before showing up.