There is no "I" in Team, but there is TEA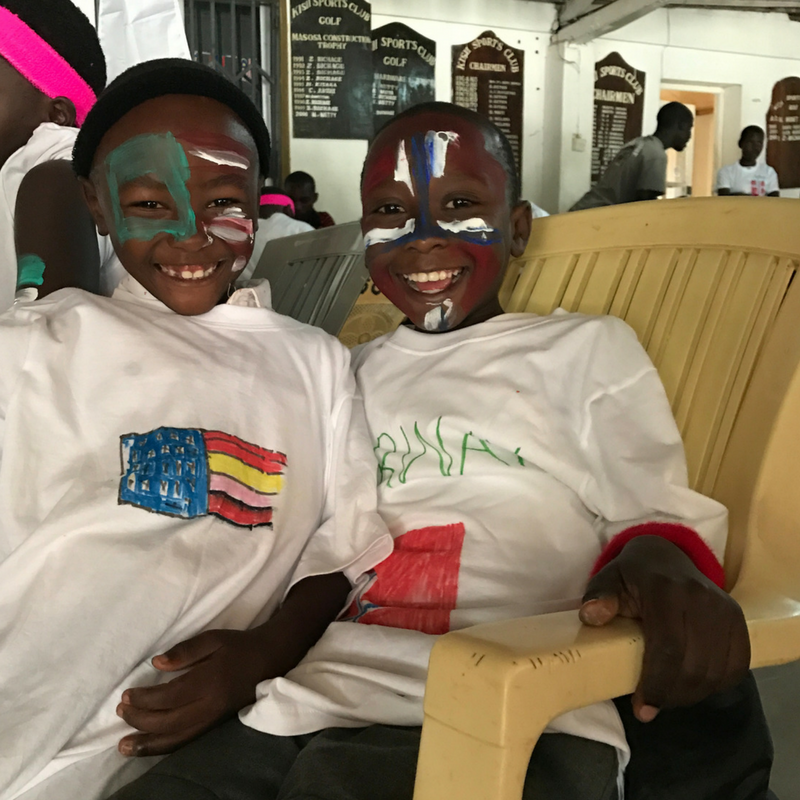 It is entirely possible you may have missed the NBC coverage of the Ajiri Winter Olympics. It was broadcast sporadically and only when the camerawoman was not competing in the egg toss or three-legged race. While you may have missed the live coverage, the results are mostly accounted for. Eggs were dropped. Marshmallow towers were built. Relay races were won.
Here are the final standings:
Team Italy and Team Kenya tied for the Gold 
Team Norway took the Silver Medal
And Team USA trailed behind with the Bronze

But, of course, this is the Ajiri Olympics, so everyone got a medal. Everyone marched in the opening ceremony (complete with a torch), cheered for their teammates, and made new friends. The Ajiri Olympics are an annual event--a time for our new students to bond with the other Ajiri students.   
                   
At Ajiri we aim to provide more than an education, we aim to provide a childhood. 
And all of you--our customers--you aren't just on the sidelines, you are in the game. Without you there would be no Ajiri Olympics, let alone Ajiri students. It is your purchase that sends these students to school. And it is your support that keeps these students in school all the way to the finish line. 
---
Leave a comment
Comments will be approved before showing up.