Wanting the Choice of Motherhood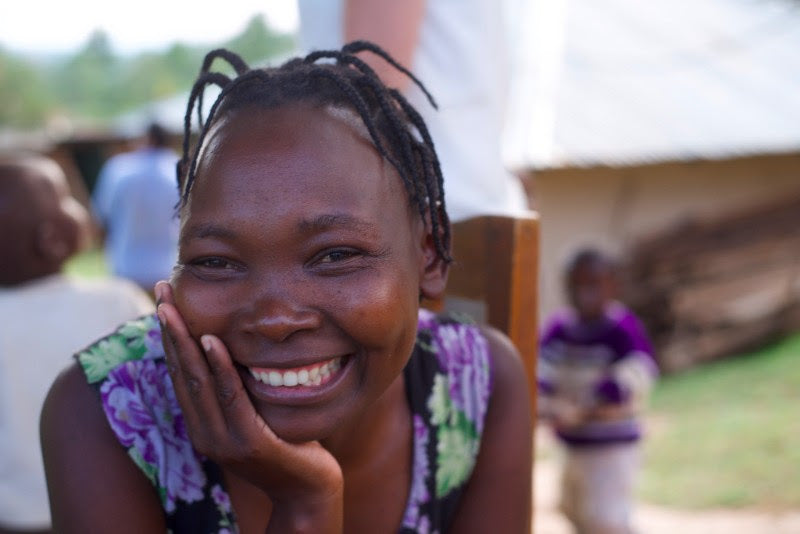 How Ajiri tries to give women and girls more choice in their path to motherhood
We tend to treat Mother's Day as if it were a birthday—something passively happening and celebrated each year. But celebrating motherhood isn't the same thing as turning another year older (even if motherhood itself feels like a fast-track to aging). Perhaps the very force of Mother's Day commercialism plows over the truth that motherhood should be a choice, not a traditional rite of passage. And what if our own mothers struggled with that choice, is that something, as children, we are prepared to face? 

We originally intended to create an uplifting video series about motherhood taken from interviews from the Ajiri community in western Kenya. But the interviews revealed an attitude and experience of motherhood as something to be endured—as a season of life to walk through filled with hardship and stress. All of the women we spoke with mentioned the number of children they had lost (to diseases and accidents). And they all spoke of the financial stress that comes with having children. There were no words spoken to describe motherhood as "fulfilling" or "joyful." We westerners like to say "it takes a village" to raise children. Well, here was the village with grandmothers and neighbors helping to raise children. And guess what? Here were mothers feeling overwhelmed with the constant need to provide.

The women all spoke about how pivotal Ajiri is in helping them provide for their children. They talked about how their predictable employment helps them buy food, pay school fees, and plan for larger investments that will ultimately help their family. And they also mentioned that with their earnings their relationships with their husbands became different. Their husbands no longer physically abuse them. With employment and earnings they now have more power in the household. We debated whether to write this rather dark reality in an e-mail, but believe it is best to lead with truth. And this is their truth—womanhood is hard in Kenya, motherhood is hard, earnings help relieve some of the stress, and they all want more for their children than they ever had.
I guess that is our universal truth right now—motherhood is hard and we all want more for our children. But we wish the universal truth could be less about the endurance of motherhood and more about the choice of stepping into motherhood.

Ajiri has given women more of a choice. The scholars we sponsor now have the choice to delay motherhood until after their education, which oftentimes is after university. Ajiri gives them full financial support in their high school education and their living costs, which eases the community pressure of marriage and subsequently motherhood. For many of these scholars, all of whom are orphans, the family pressure to be more financially secure with marriage can seem more attainable than a university degree. And yet with constant encouragement, financial support for higher education, and mentorship, our students are finishing their degrees and are demanding more from life and from their partners.

So this wasn't the uplifting e-mail we had hoped to send. But it is one filled with truth and one filled with hope. Like the mothers we are, we want more for our scholars. We want more for our community. We can't help but to worry. And we have taken that worry, and taken that depth of want and hope and turned it into a small (but strong) tea company.

Thank you for embracing the nuances in life and sticking with us as we try to share truthful stories and connect communities. Thank you for filling our teacups with hope and optimism, and a desire to want more.

Asante sana,

Kate, Sara, and Ann
---
1 Response
Leave a comment
Comments will be approved before showing up.